Princess Lulu and Mister Bones


"Princess Lulu and Mister Bones" in Estonian.


Rights
Rights sold in French, Italian, Latvian, Lithuanian.
Awards
2008 Children's Literature Award of the Cultural Endowment of Estonia
2012 IBBY Honour List (for writing)
2012 The 1st Prize of the Children's Jury in Latvia (forms 3-4)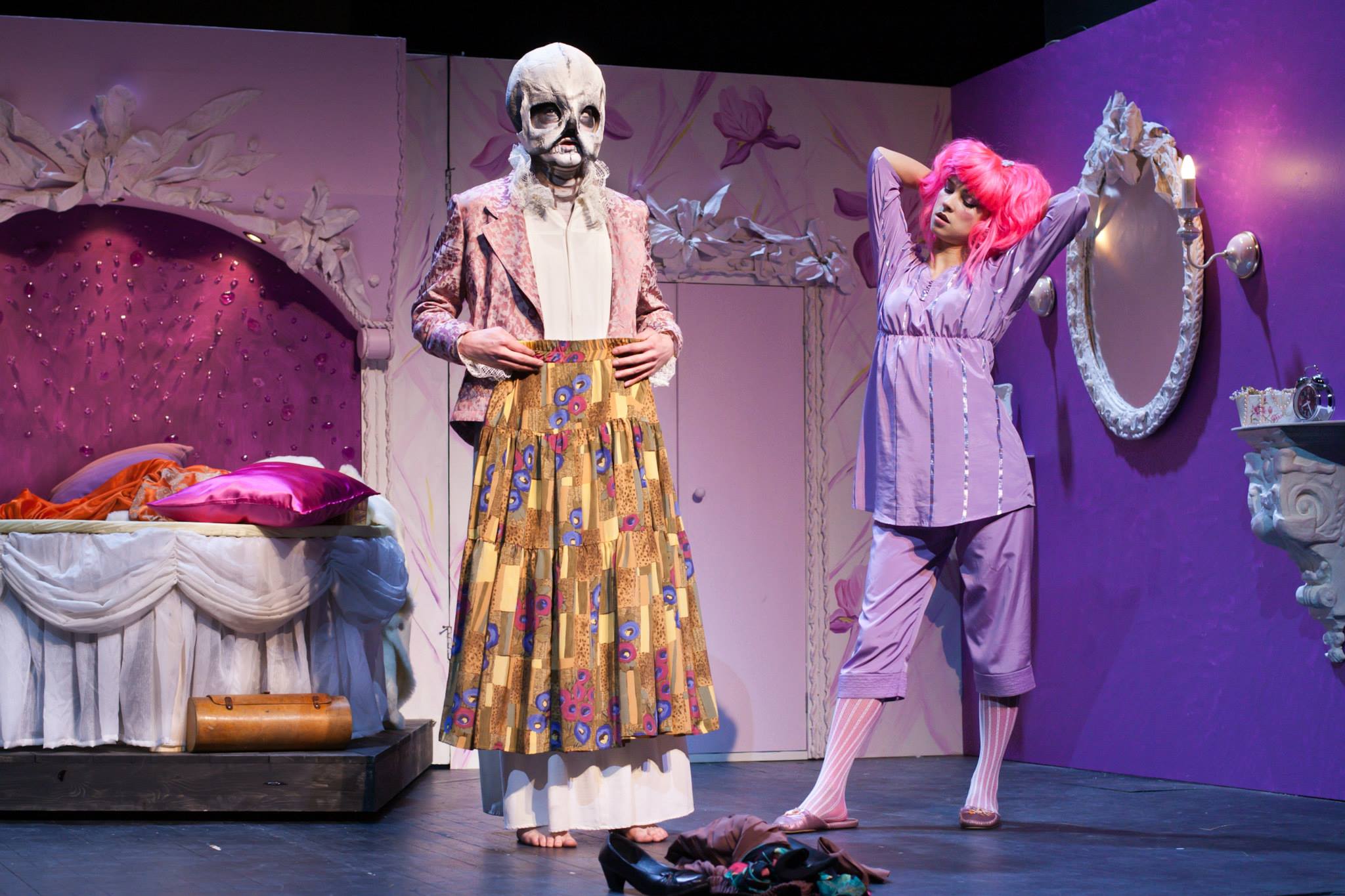 A scene from a play staged by Ugala Theatre. © Jaanus Laagriküll


Plot summary
Princess Lulu lives in a royal palace with her mother and father (who is of course a king). One evening Lulu discovers in her bathroom a living skeleton, Mister Bones, who lives in the king's cupboard and guards a box containing the king's secrets.
Lulu and Bones become friends. In order to be able to go out among the people, the skeleton puts on the princess' clothes and hides his face with the hat with a veil. In an ice-cream cafe Mister Bones is attacked by a hungry dog, Muki, for whom a skeleton is just one big bone. In the confusion that follows, the box disappears, along with the king's secrets. The tracks lead to homeless Väino, who lives in a tumble-down wooden shack with Muki and a former teacher called Socrates.
And it is from Socrates that the king's secret is found out – Lulu's beloved father turns out to be a stupid dictator. In the box he kept his school reports with poor grades and an essay revealing his disregard towards knowledge. The king is ashamed to admit his stupidity to the people. Lulu begs her father to admit his mistakes and release from prison all the people who have ever criticized him. The King promises to rule his country honestly and sincerely from that day forward.